Hi guys, its me & as the title implies, today I'm going to be writing about my very 1st amazon.in purchase without any favours called in. So why did I do it? And what did I buy, you no doubt would be thinking to yourself. A Samsung Galaxy S7 Batman special edition perhaps, or what about a laser triggered camera for spotting wildlife or could it be a Pokemon GO themed phone battery case? Sadly , though I would love to have bought any one of these treasures, they were slightly out of my price range.Oh who am I kidding, They were waaay out of my price range!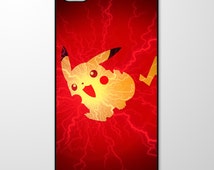 Instead I bought the last book in the inheritance cycle(Note: The author says that a 5th addition to the series will be released soon), a mind-blowing series that I had been reading for the past 4-5 days.   
It's an awesome series by Christopher Paolini that rivals the likes of Harry Potter & the Hobbit ( I should know because I have read all the Harry potter & Hobbit books as well as seen the movies). The story is extremely gripping & has so many twists & turns, it would make the Colossus rollercoaster disappear in shame. I highly recommend it to teens of my age(13-15yrs) & also to people who are currently searching for a new fantasy world after Harry Potter & Hobbit.
Any way back to the purchase, you see , I had been bugging my dad for over 2 days to get me the final book as I hadn't been able to find it in any library & I was desperate to find out how the series concluded , so yesterday night he called me into his Man cave( His office, he liked to call it)
Dad- Vaageesh, please stop bugging me about this book, I have a lot of work to do this week, please understand.
Me- Appa( The Tamil word for dad, used here as it is my mother tongue) , please I have got to get this book, otherwise I will die with anticipation.
Dad- Why don't you buy it yourself on Amazon using the Gift card I gave you for your birthday last month?
Me- Appa, you can't be serious, how can I, a 13yr old , buy something by myself, that to from one of the largest online shopping websites/tech company in the world?What if I goof up or something?
Dad- Look you have to start learning how to do things by yourself,also aren't you always bugging me about giving you more freedom in life. So here is your chance to prove to me that you are worthy of being given a little more freedom.
Me- Fine, I'll give it a shot.
 So I booted up my HP & logged on to my account( yes, I had one in order for buying books for my kindle). I searched for the book & I soon got it in the options. I clicked on it & checked all the details to see if the e-book was legitimate. I clicked purchase & it immediately took me to the pay out page. It asked me the way I was going to pay & I clicked on the gift card option. It began processing & I was so scared to look that I covered my eyes. After I heard a beep from my Kindle, I slowly uncovered my eyes to see that the purchase was successful!!!!! I whooped with joy, a whoop which would probably have been heard on top of Mount Everest! I rushed to tell me dad about this & he congratulated me for my success. He said that he was very happy & he also said that it was the final confirmation he needed to execute his big surprise for me, when I asked him what it was & he slowly turned his Mac for me to see. I was stunned, for what was on his screen.
Wait for it….
A mail to his friend in US who was going to visit us on August to buy & bring the brand new Xbox One S with a customized controller for me when he came!!!!!!I was over the moon. That was one of my greatest days ever!
So that's all for now & I'll see you next time, Take care.